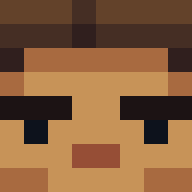 Citizen
Donator
Construction & Transport Department

- Client Name: Partypig678
- Counsel Name: Milkcrack
- Were you originally the plaintiff or the defendant: I was co-counselling the original case.
- Reason for the Appeal:
Partypig678 did not get a chance to a fair trial. He did not have a chance to defend himself.
My client has overwhelming evidence that some of the facts listed in the complaint are simply incorrect.
Also, the plaintiff failed to state a claim upon which relief can be granted
The plaintiff claim for relief is "compensation" and I think it sets terrible precedents to rule in his favour.
- Additional Information:
I would like the case to be reopened and someone else to preside over this case
- Client Name: CorbinJc - Counsel Name: CorbinJc/CaseLaw Firm - Were you originally the plaintiff or the defendant: Plaintiff - Reason for the Appeal: After numerous times going over the evidence, and consulting with other lawyers at CaseLaw and abroad, we believe that there is more than enough...
forums.democracycraft.net
IN THE COURT OF DEMOCRACYCRAFT CIVIL ACTION CorbinJc Plaintiff v. Partypig678 Defendant COMPLAINT The Plaintiff complains against the Defendant as follows: WRITTEN STATEMENT FROM THE PLAINTIFF I. PARTIES 1. CorbinJc 2. Partypig678 II. FACTS 1. Partypig678 repeatedly hit CorbinJc 2...
forums.democracycraft.net